Current Giving Opportunity: Fraser Valley Support Relief Fund

As you may have heard, the Fraser Valley here in British Columbia was hit by a massive storm on Sunday and Monday, dumping huge amounts of rain across the region. This has resulted in widespread flooding and mudslides causing many to have to evacuate and leave behind their homes and farms. You can help today by donating to those in need.

Give & Track Donations In 3 Easy Steps!
Create An Account
It's easy to start your own Giving Fund.
Open a GiveClear® Giving Fund in under 2 minutes by providing your name, address and email for your tax receipt.
Make a Donation
Contribute to Your Giving Fund
Use a credit card, e-transfer, cheque or marketable securities to contribute to your account.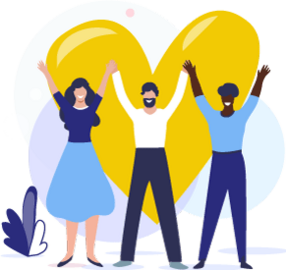 Give to Your Favourite Charities
Make a difference locally & globally.
Choose from any registered charity in Canada, give a one-time or recurring gift and make a real difference.